In The News
---
High Tea: Making Luxury Compostable | Food & Beverage Magazine
August 2023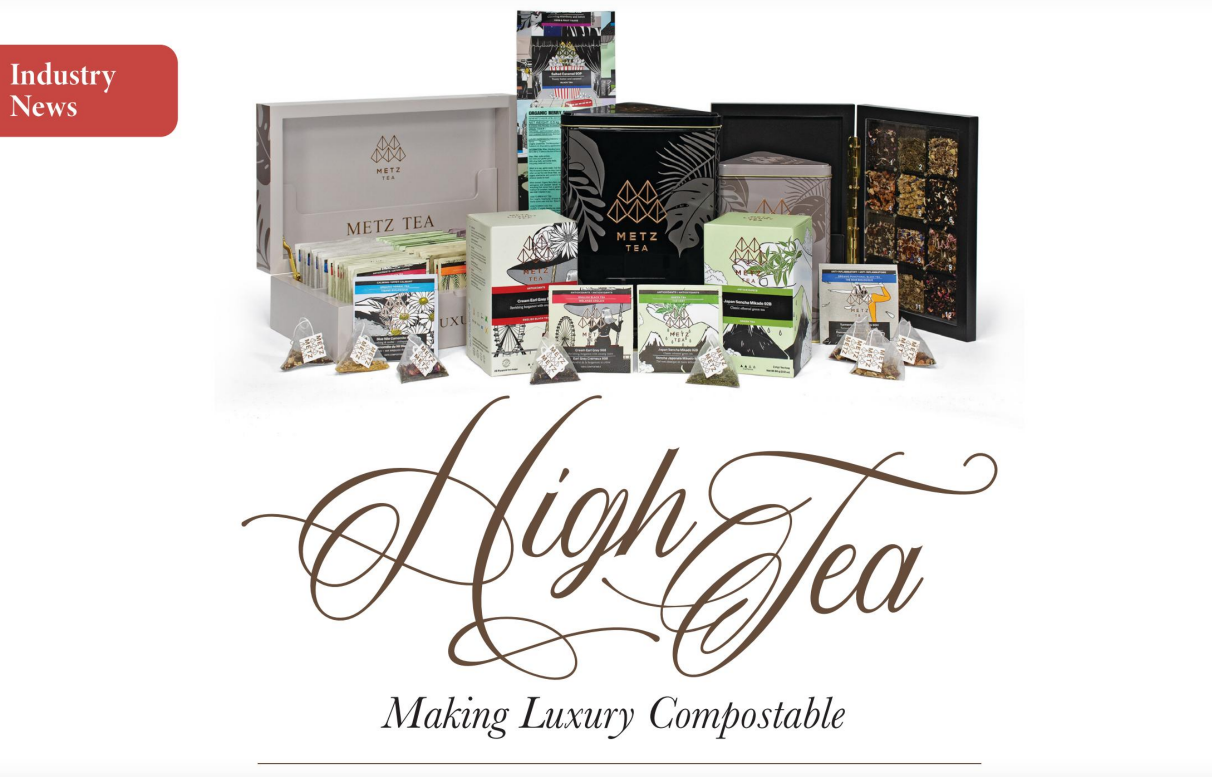 "By recognizing the value of luxury tea and investing in tea sommeliers, hospitality outlets can set themselves apart and attract customers seeking unique and indulgent experiences."
Read the full article, where our CEO and President, Gerry Vandergrift discusses the solutions and hurdles of creating a greener, posher, and more delightful hospitality experience.
---
METZ Luxury Tea wins Silver Award in Technical Innovation from Flexible Packaging Association
April 23, 2023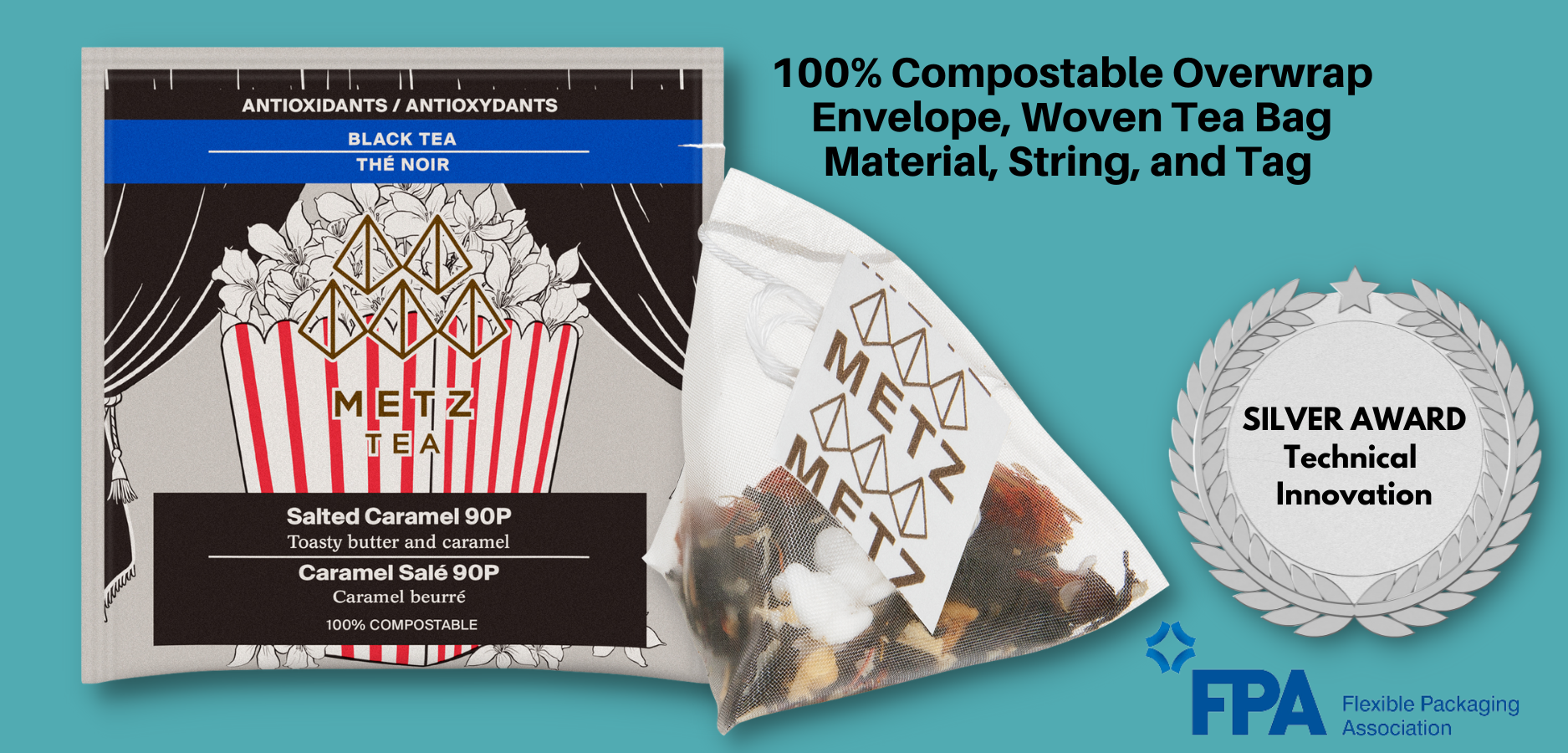 We are excited to share that our METZ Tea overwrap envelope material received Silver in Technical Innovation from the Flexible Packaging Association for showcasing innovation and advances that have changed flexible packaging.
See the full list of winners here.
The METZ overwrap envelopes use ProAmpac's ProActive Compostable® CMP-2000 structure for their premium single-serve teas. CPM-2000 is a high-barrier paper-based laminate for dry foods. The Biodegradable Products Institute (BPI) certified that CPM-2000 complies with the specifications established by the American Society of Testing and Materials Standards' ASTM D6868 for industrial composability.
---
METZ Luxury Tea wins Best Organic Tea at Marie Claire Hong Kong's Best Label Award
September 14, 2022
They said, "METZ Luxury Tea has been committed to discovering high-quality tea from all over the world for many years, providing everyone with a high-quality, healthy, expensive and sustainable five-star tea tasting experience."

"The tea has a strong aroma and unique characteristics. It is unforgettable after a try. With a sip, it will bring you a healthy effect of balancing body, mind and spirit."
Read the full article and review here.
---